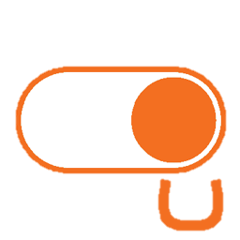 Umbraco v7.15.10
A fancy representation of the true/false editor. Very simple, but helps conveying image statuses to backoffice users, instead of using a dull checkbox.
•Creates a Data Type of 'OnOffButton'
•Based of https://proto.io/freebies/onoff/
Go-Live: Thu, Jun 30, 2016
Status: Deployed
Version: 2.0.1
Estimated Delivery: Thu, Jun 30, 2016
Documentation
Installation
FAQ
Project Documentation

Visit the Live URL for more information.

Installation Instructions

Install via NuGet

    Install-Package SplatDev.Umbraco.Plugins.OnOffButton

Frequently Asked Questions

The Data Type is free, opens source and has no restrictions on distribution. The only request is to maintain references to the author (SplatDev).