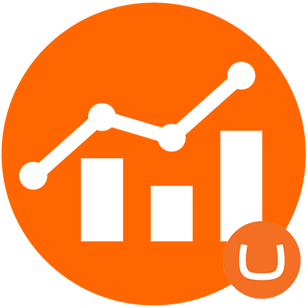 Umbraco 7.3.1+
former visit counter
Simple analytics to keep track of visits within the site (for page counters and such)
Simple Analytics Script
A js script to track the visits of your site, grabs the node Id, the public IP address, and saves it to the database
Connects to https://api.ipify.org?format=text to get the public IP address. You are free to change it.
Uses the Lite version of the IP2Location BIN https://lite.ip2location.com to get location information.
Comes with a basic front-end example
Simple Analytics Dashboard
Installs a Dashboard to both Content and Settings, to display a summary of the analytics information.
Displays Browser User Agent, Location, IP, and Duration of Visits.
Lists entry and exit Urls.
Basic widgets with useful information.
Go-Live: Tue, Jun 28, 2016
Status: Deployed
Version: 2.0.0.5
Estimated Delivery: Tue, Jun 28, 2016
Documentation
Installation
FAQ
Project Documentation

This plugin aims at being simple and easy to use. It has very few screens, hoping to avoid any learning curb.

Installation Instructions

Install via NuGet

    Install-Package SplatDev.Umbraco.Plugins.SimpleAnalytics

Frequently Asked Questions

The Data Type is free, opens source and has no restrictions on distribution. The only request is to maintain references to the author (SplatDev).