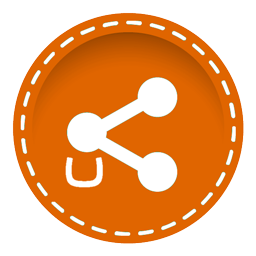 Umbraco v7.4.3+, v8.17.2+
The new version of the Social Media Channels is here! Now with 19 available themes to choose from, and simpler implementation.
Creates a DataType for Social Media Channels and displays a list of channels based on icon theme. various themes are taken from the community.
This package:
- Creates a new Media Type for adding Themes
- Adds a Media Folder for Social Media Channels
- Adds ONE Theme (flat)
Flat Social Media Icons
BEST PSD FREEBIES
2013-05-13
Several themes to choose from (installed separately)
NO NEED FOR TWEAKING (unless you break it!). Install the package and whatever theme suits you.
Project Details
Documentation
Installation
Frequently Asked Questions
Status: Deployed
Version: 8.18.7.1
Go-Live: Sat, Nov 09, 2013

Documentation

The plugin aims at being simple and easy to use. It has screens to make it easier to use.

When installing via nuget:

Create a new Data Type, and configure the number of characters allowed
Add the data type to the Document Type

Installation

Install via nuget

Install-Package

SplatDev.Umbraco.Plugins.DefaultValue

The package reference and the plugin will automatically be applied to the App_Plugins folder

Frequently Asked Questions

Can I use and modify this plugin freely?

The application is free, open source, and has no restrictions on distribution. The only request is to maintain references to the author (SplatDev).